Amy Sallenbach & Dominika Koziak
Be sure to check out the Gallery Reception on Wednesday, April 4th. Details Here.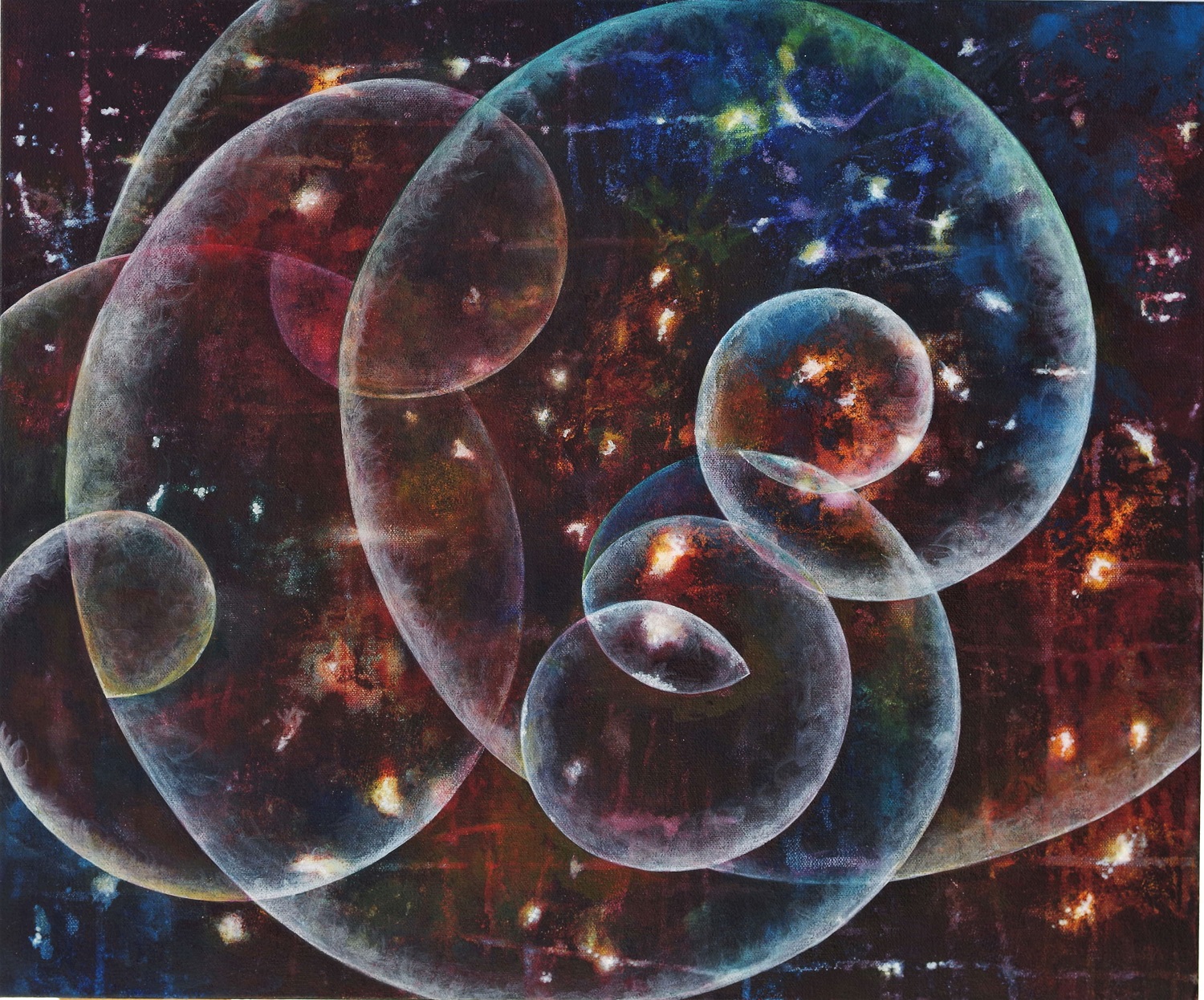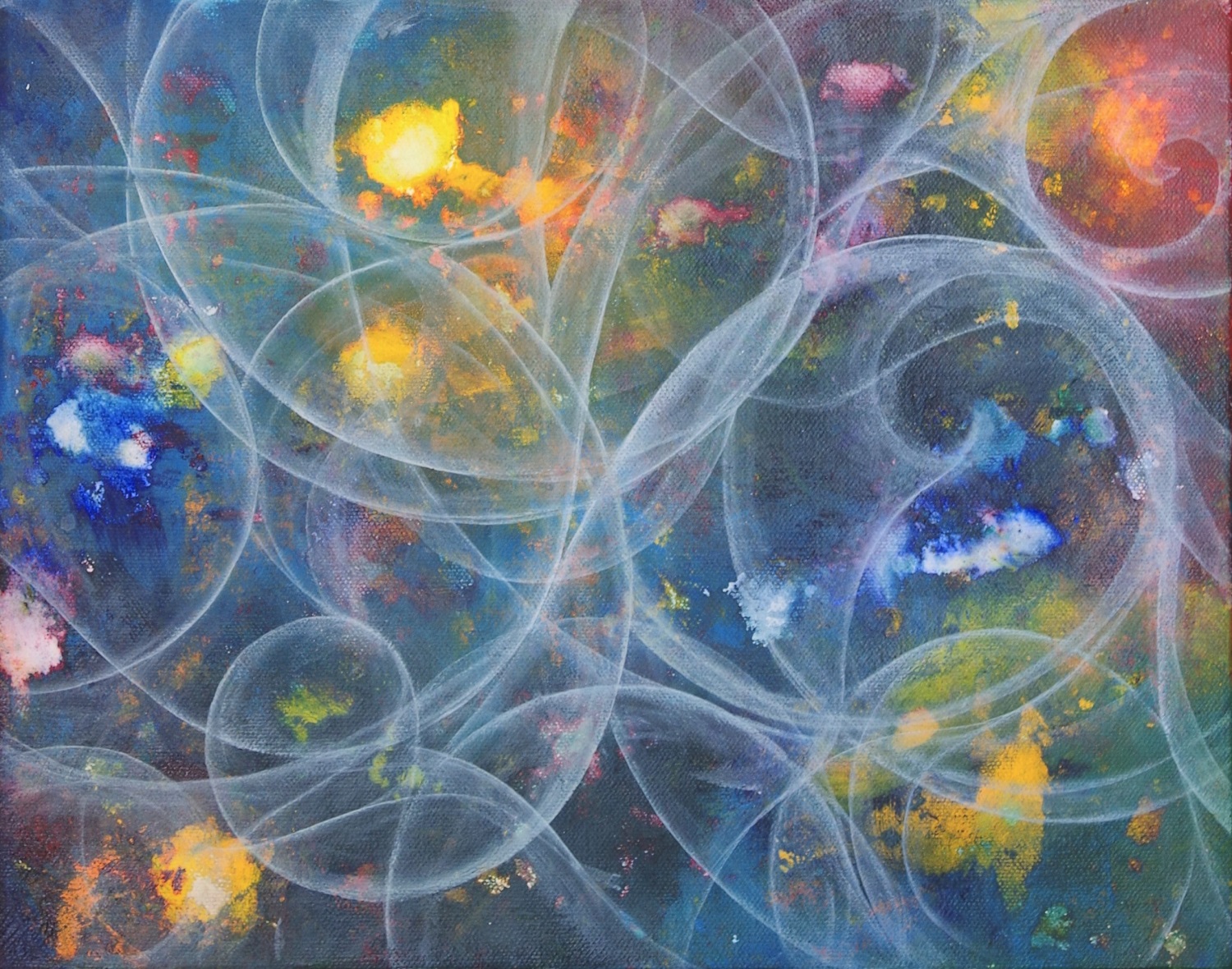 Amy Sallenbach
Amy Sallenbach is a multidisciplinary artist and pilot who has frequently left the constraints of gravity behind, one way or another. Reflecting on our world and the nature of time through assemblage mobiles, scientific theory utilizing profuse colour, and observational works balanced by gravitational pull, she seeks a panoptic theory clear of language. Her inspiration is found in outer space, movement of air and water currents, antique technology, trees, flying, and the inner voice. Amy is an Alberta based artist, raised in Lethbridge, and received her BFA in Fibre from ACAD in 2001. She is best known for my playful exploration of astronomy and outer space through kinetic sculpture and installation, as well as acrylic paintings that contemplate the inner environment, and its connection to the conscious via colour and form.
Artist Statement
Interspace seeks to create an engaging visual environment, one that allows the viewer to experience the harmonies between the natural world and those of the theoretical and intangible. To bring forth a visual language that explores scientific theory and the history of those discoveries. To connect with the origins of the Fibonacci sequence, how it intersects with the Spiral Dynamics model. To explore theories surrounding the structure of the multiverse, patterns of thought, and the formation of neural pathways.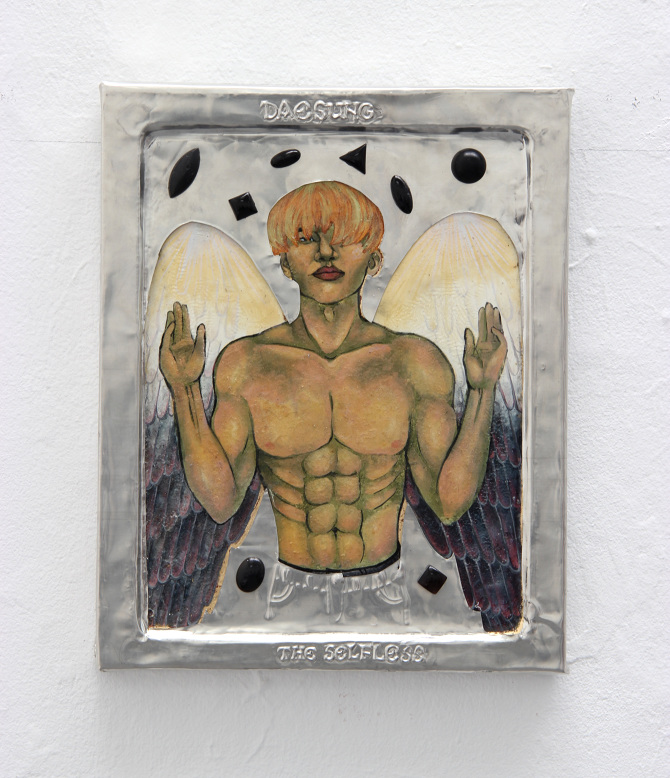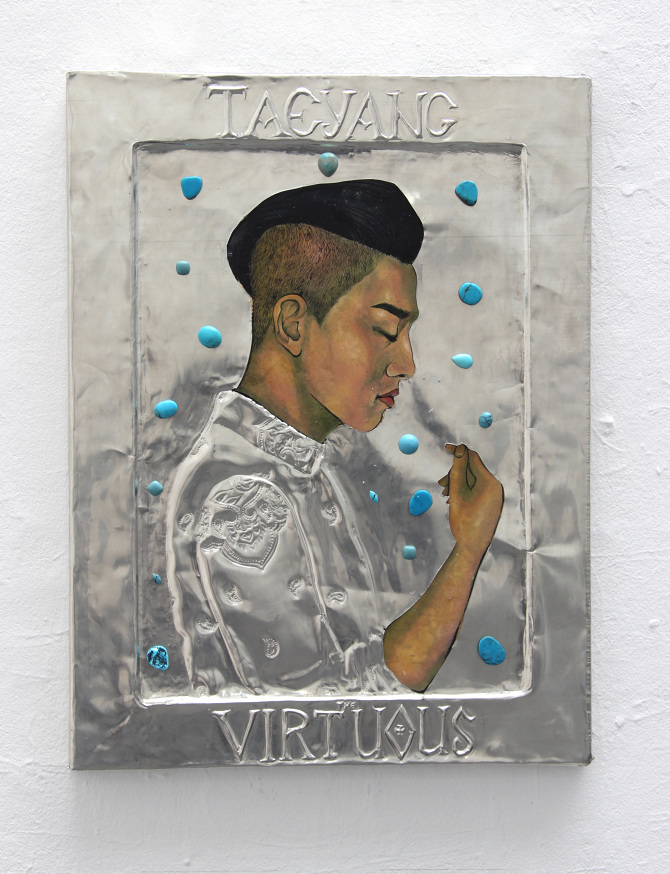 Dominka Koziak
Dominika Koziak is a Canadian artist with a Ukrainian-Polish cultural background. Born in
1991 at Edmonton, Alberta, Dominika completed her Bachelor of Fine Arts degree at the University of Alberta in 2013. Dominika then moved to New York City where she attained her Master of Fine Arts degree at the School of Visual Arts. Dominika also received intensive training at the Rome Art Program in Italy where she focused on painting and drawing from classical architecture and art. In New York City she attended
at the Prosopon School of Iconology, where she studied classical techniques and the
style of Icon writing.
Artist Statement
The icons written in the image of BIGBANG go beyond mere "fan paintings." While inspired by found imagery, through the icons these images are transcended into a new purpose — to enlightened, sacred, and metaphysical objects of pure devotion and spirituality. It is BIGBANG themselves in a state of pure refinement and awareness, existing in a perfect form. As an icon, they exist as windows between the imagined and reality, giving a spiritual link. As a relic, they are a tangible object with a physical link giving the viewer an audience with BIGBANG. Together they grant the viewer with a metaphysical manifestation of the quintessential version of BIGBANG, existing in the realm of enlightenment and eternity one can personally engage with.